Professional locksmith services in Alicante Region Costa Blanca
In Eucar Locksmiths Alicante and Province we perform locksmith services at home, we are cheap and urgent, we open all kinds of doors and locks, we offer you the best 24-hour emergency locksmith service in Alicante and Province to open your door, repair or change your lock.
We are the leading company in the Province of Alicante; In urgent locksmith services, we attend to your calls when you encounter a problem with a lock in your house, business or vehicle, at Eucar Locksmiths we offer you a team of urgent locksmiths who will answer your call in about 20 minutes.
24/7 Urgent Locksmiths
▶ Change Bowler Hat
▶ Change lock cylinder
▶ Change Armored door cylinder
▶ Change Lock
▶ Cheap Locksmiths
If you are in the Region of Alicante Costa Blanca and need:
▶ Open a door by a professional, a safe, a vehicle.
▶ Repair or install a lock, change a light bulb.
▶ Install a new lock, master the keys to your community.
▶ Repair or install a spring closes doors, an electric strike.
Call us without thinking, we are locksmiths in many locations in the Province of Alicante, we arrive where others do not.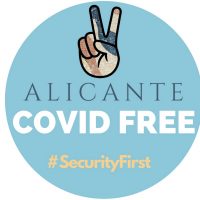 Due to the health crisis caused by COVID-19, our team adapts to the security measures recommended by the health authorities in order to guarantee both the health of our clients and that of professionals. In addition, while the health crisis lasts, we offer you the Video-Diagnostic service completely free to save time and improve budgets.
We are locksmiths 24 hours 365 days a year in Region of Alicante Costa Blanca